Custom Mediterranean Style Home
129 24th Street, Newport Beach, California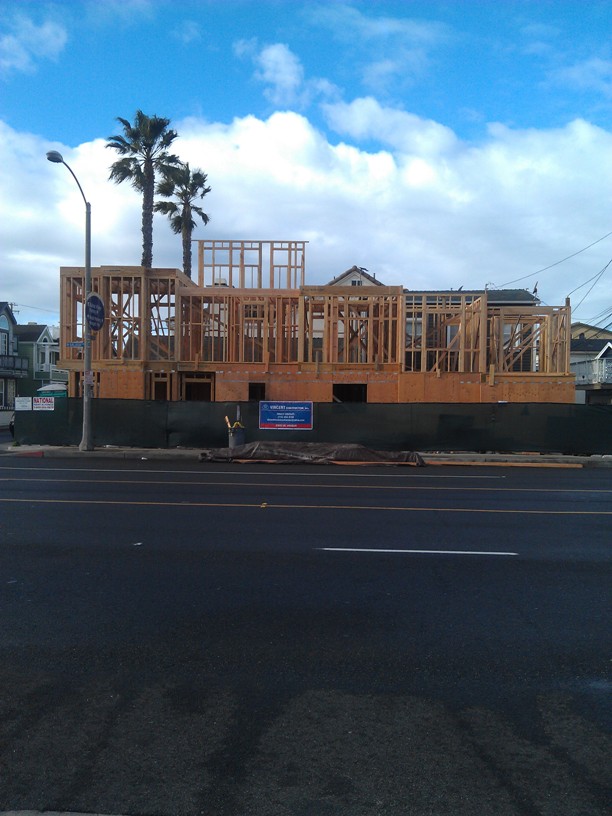 Rain, rain, go away! The contractor wanted to frame the third floor today! Building in the winter time in Southern California is always hit or miss! Vincent Construction had planned on calling for 2nd floor sheathing inspection back on January 23rd, 2013 for my project located at 129 24th street in Newport Beach, California, but we got rained out again so the project is a little behind schedule. I took the picture above this morning on my way into the office. There was no one on the job site this morning due to the weather. It wasn't raining when I took this picture at 9:00 am however it is pouring right now as I write this blog post! I am glad I declined to have my windows washed earlier this week!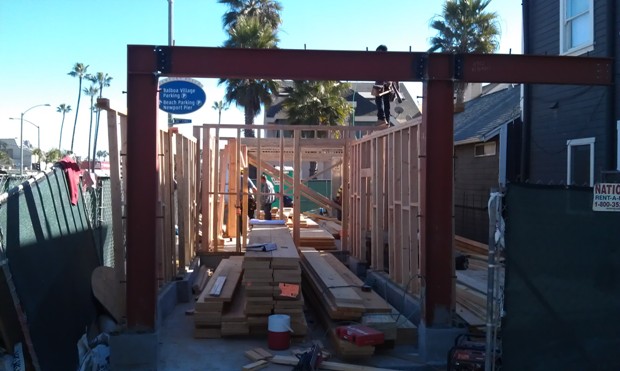 This is the moment frame at the garage on the alley side of the property prior to the second floor framing installation.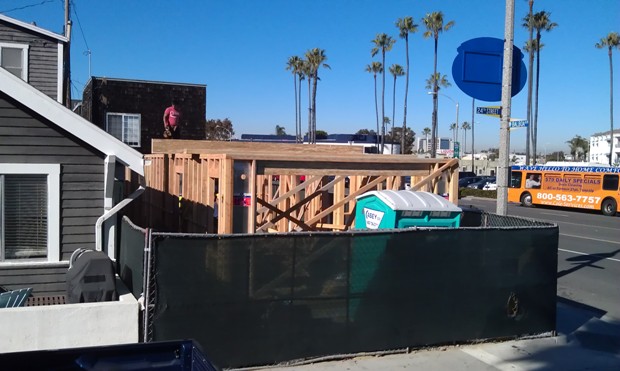 The General Contractor and his framing crew are laying out the second floor framing beams in this photograph.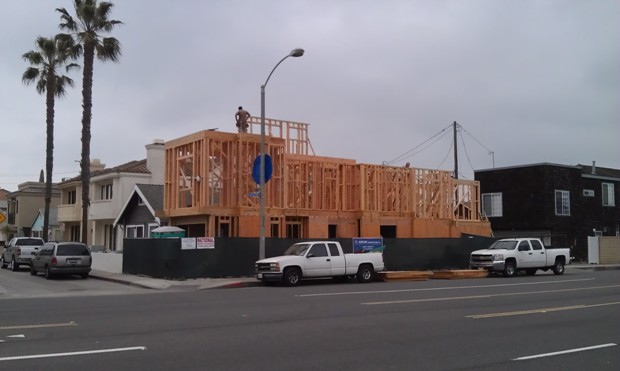 I took this photograph yesterday during a quick job site visit to answer some framing questions for the contractor. Well, I better get back to the drawing board as I am getting very busy again! That's a good thing right? Thanks for stopping by and be safe if you have to drive in this rain!
In the mean time, If I can answer any questions about how to obtain a building permit, or the process of building a new home or remodeling an existing home, please feel free to contact me at 949-723-4393 or email me.