1040 Pescador Drive, Newport Beach, California
I am sorry that I have not been able to stay on top of the progress of this project here in beautiful Newport Beach, California. I have been so busy wrapping up plans for two new houses and an office building as well. That hasn't stopped me from stopping by the Rosenquist Basement addition to follow it's progress and answer a ton of questions. The next phase of the project is to now construct the concrete forms for the garage slab. David Peter of Peter Drilling and Contracting, Inc. and his  guys are an amazing team of hard workers. This was the first time I have designed a project where the garage was NOT a slab on grade. This is pretty much how one would build a parking structure at your local mall or business center, except on a much smaller scale. The scaffolding in the basement under the proposed garage slab has to support the very wet and heavy concrete for 28 days once it is poured. It cannot be removed until after 28 days allowing the concrete to cure properly.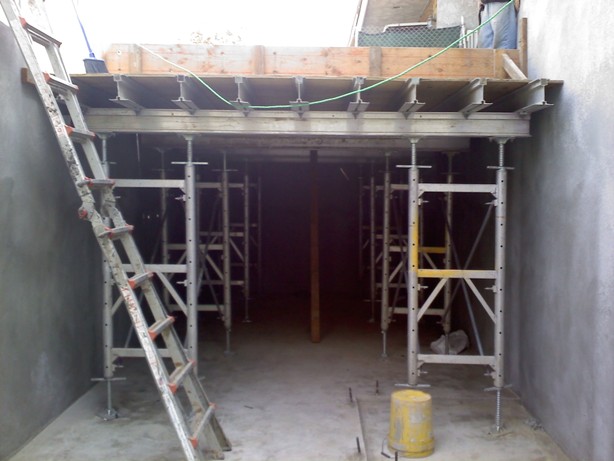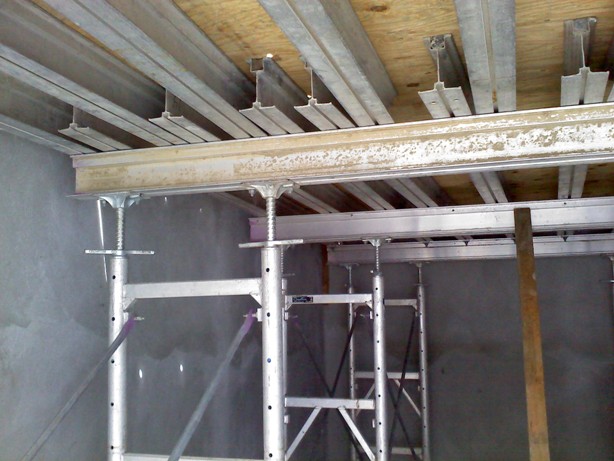 This is a view standing in the new basement looking towards the area that will be under the garage above. The ceiling where I am standing will be much taller than the area under the garage as the new retreat addition off the master bedroom will match the existing floor level of the dwelling which is a raised foundation.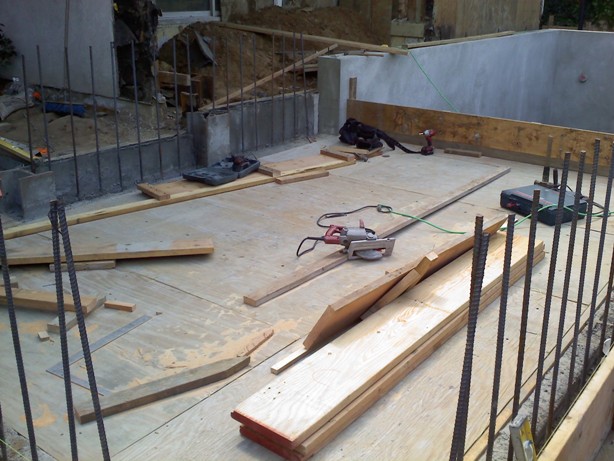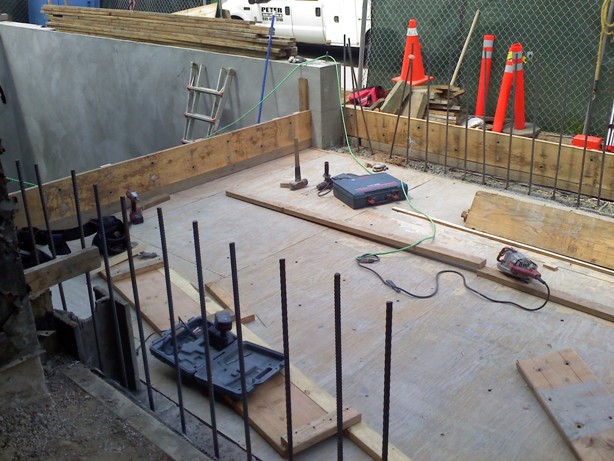 We are now standing on the existing driveway looking into what will be the new one car garage. After all of the concrete forms in place and secure the reinforcing for the new slab needs to be installed prior to pouring the concrete. It is pretty incredible just how much re-bar is needed to make this a structurally sound and solid garage slab.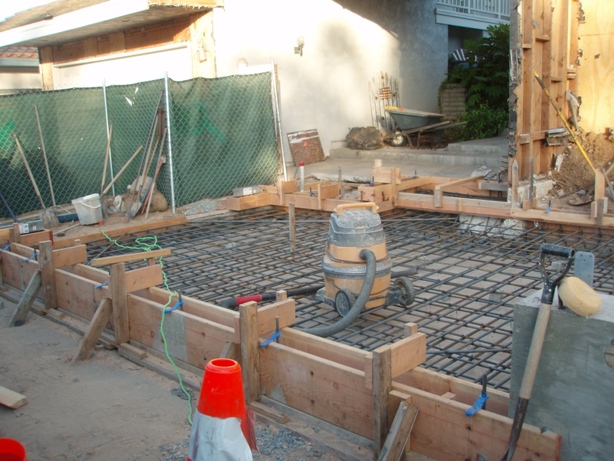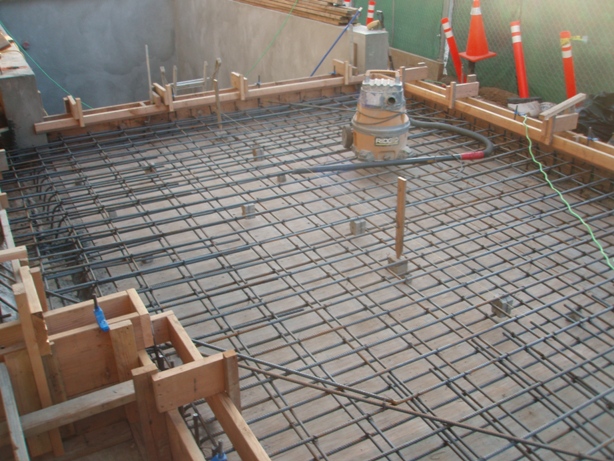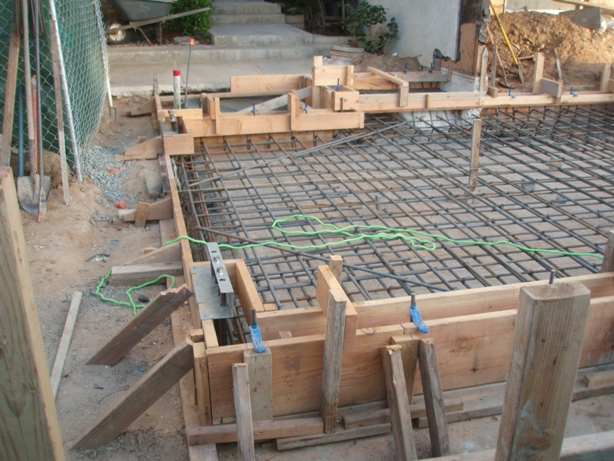 Now that all of the forms, scaffolding and re-bar are in place the contractor calls the city of Newport Beach to schedule an inspection. Once the inspector has signed off on this phase of the project we can now pour the new garage concrete slab. Check back in a couple of days for an updated progress post. I wish everyone a very Happy Easter as well!
If I can answer any questions about  how to obtain a building permit, or the process of building a new home or remodeling an existing home, please feel free to contact me at 949-723-4393 or  email me.