1040 Pescador Drive, Newport Beach, California
Hey it didn't rain so David Peter of Peter Drilling and Contracting, Inc. and his crew were able to pour the basement slab yesterday morning. They used a concrete pump to get the concrete down into the basement pit. It was very interesting to watch these guys do their work. It is an art in my opinion because they have to make sure the slab is even, level and with a smooth finish. The following photographs were taken yesterday morning. The square area on the left side of the first photograph is an elevator pit. The slab is depressed two inches in this area so that the elevator floor is flush with the finished floor of the basement.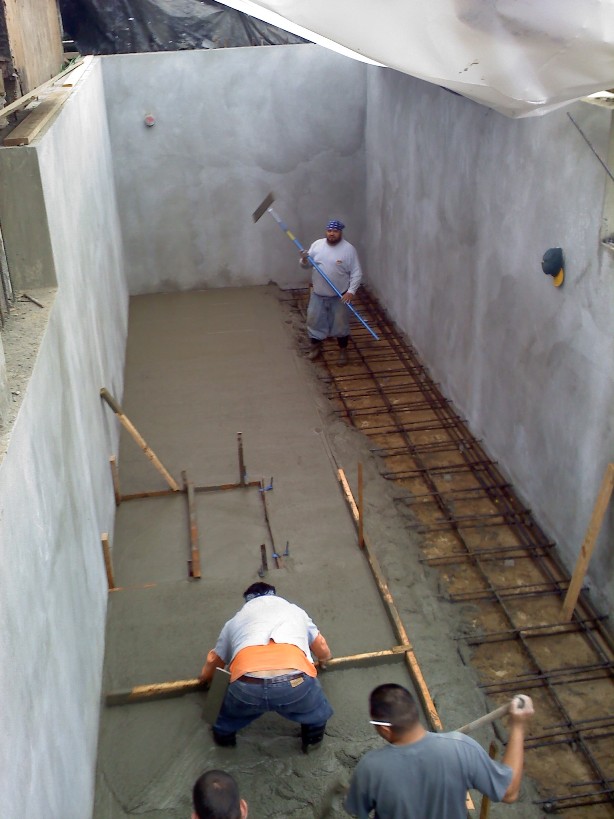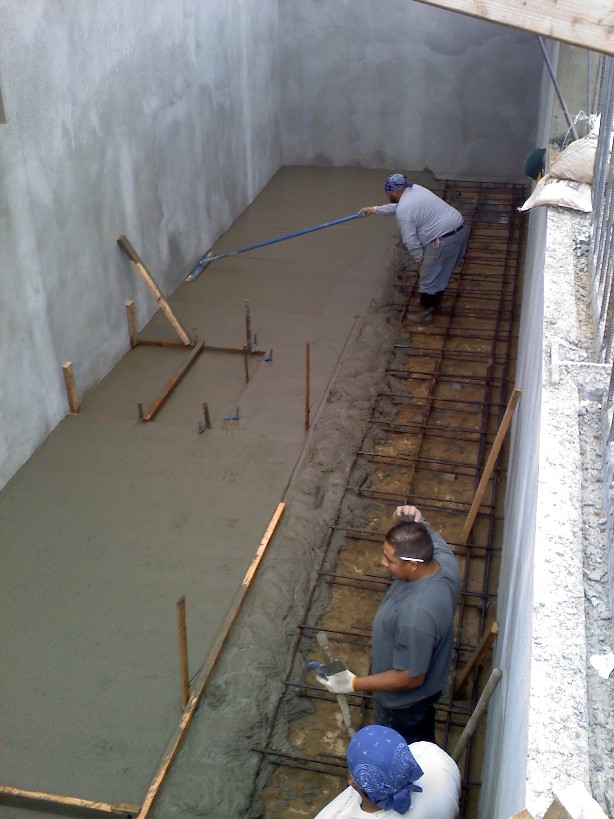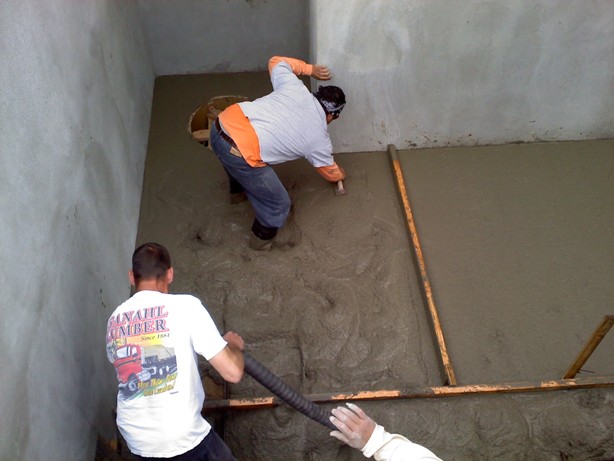 I stopped by the job site this morning and took the following photographs showing the finished product. It looks good to me!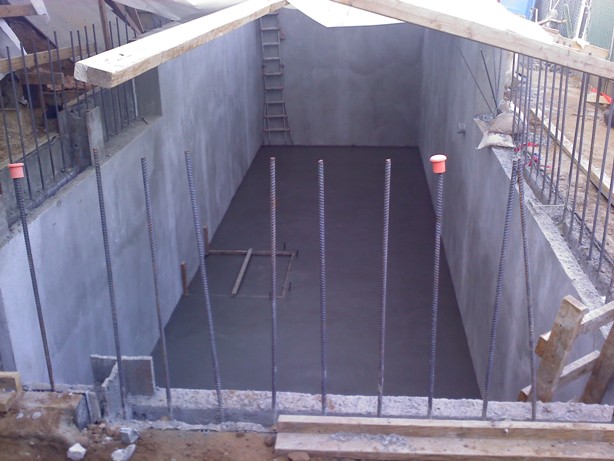 If I can answer any questions about how to obtain a building permit, or the process of building a new home or remodeling an existing home, please feel free to contact me at 949-723-4393 or email me.