1040 Pescador Drive, Newport Beach, California
Well, a lot has happened since my last post for the Rosenquist basement / room addition! The weather had really slowed things down a bit during construction. It can be pretty darn hard to keep rain water from entering a 14′-0″ wide by 42′-0″ long by 15′-0″ deep hole in the ground! David Peter of Peter Drilling and Contracting, Inc. and his crew have done an outstanding job so far. Anyways, once the soldier piles were in place, the contractor then placed 4 x 12 pressure treated lagging on the back side of the steel soldier piles. Next, we applied CCW Miradri 860/861 self-adhered waterproofing membrane by "Carlisle" to the back flange to a depth of one foot below the top of the concrete caisson's. The contractors then constructed the steel bar reinforcing that will be in the middle of the new basement concrete walls.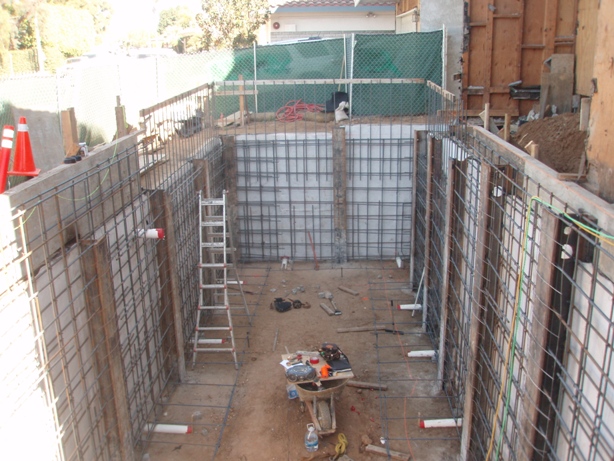 Those white pipes you see at the bottom of the pit are all connected to lines that run behind the new basement walls. Any water that runs down the backside of the new basement walls is directed into those drain lines which all lead to a sump pump system. Besides the water proofing system, this underground drainage system prevents any water from seeping into the basement area.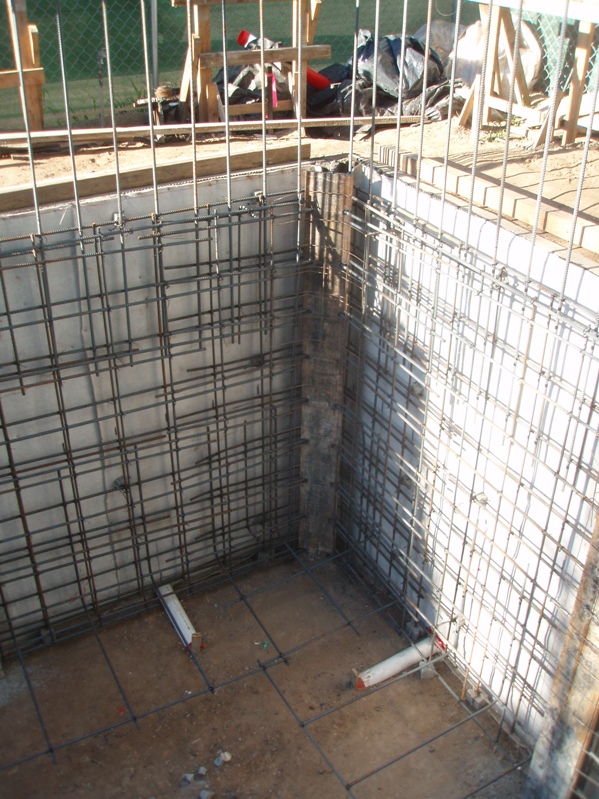 After the concrete basement walls are poured, the contractor then adds at least 4″ of gravel containing less than 10% passing No. 4 sieve over the compacted basement floor. Sand and waterproofing membrane are then placed over the gravel. The concrete basement slab will be 8″ thick reinforced with #5 bars in both directions at 18″ o.c.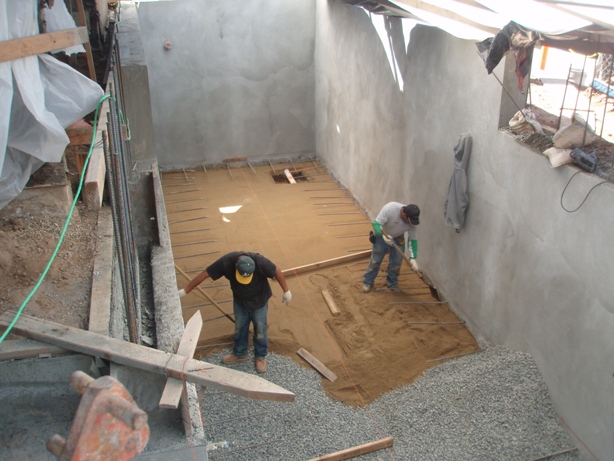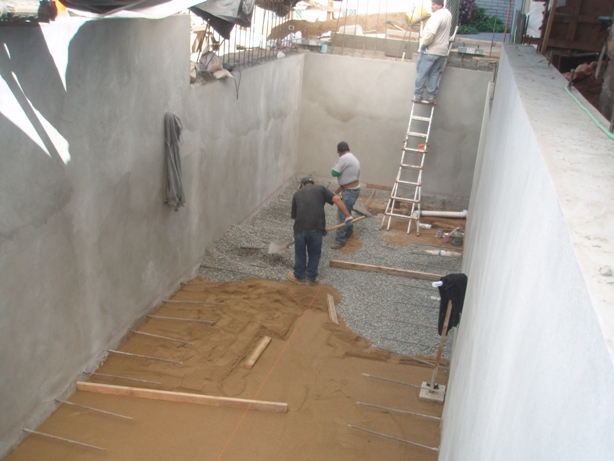 Here the guys are putting the finishing touches on the installation of the sump pump system.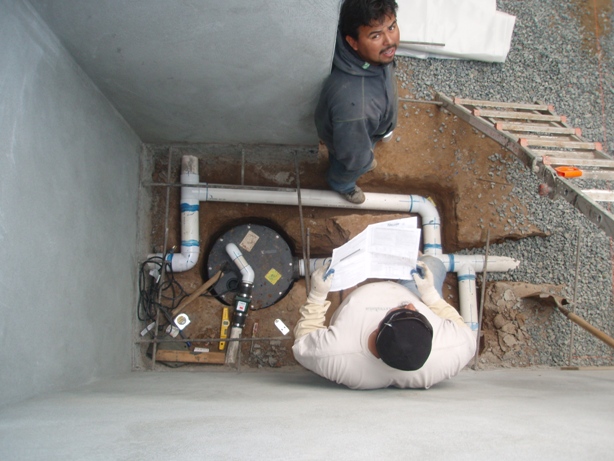 I stopped by the job site yesterday to meet with Jim Rosenquist to lay out the area where the residential elevator is to be installed. The slab needs to be depressed at least two inches in this area, so there is no room for errors at this stage of construction. We will be pouring the basement floor slab on Monday with weather permitting. Keep your fingers crossed!
If I can answer any questions about how to obtain a building permit, or the process of building a new home or remodeling an existing home, please feel free to contact me at 949-723-4393 or email me.