Celebrating 25 Years in Business
August 1st. 1989 to 2014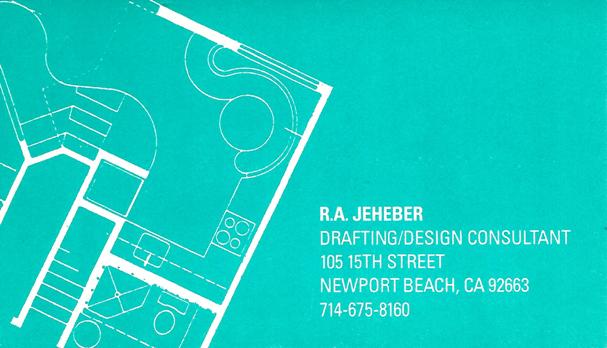 Twenty five years ago today I decided to start my own design and drafting services business. I was married for two years and our first child Chelsea was turning two in December of that same year. I was working for my long time friend Chuck Marvick at J.C. Marvick & Associates in Costa Mesa off Airport Loop Drive. I had worked for Chuck's dad R.J. Marvick from 1979 through 1981. While I was working at J.C. Marvick & Associates I started doing small side jobs for some contractors I had met over the years. Chuck let his back log of projects dry up in the summer of 1989 as he was busy remodeling his own home at the time. I decided to take some time off that summer and spent it with my wife and our daughter Chelsea. We lived at 105 15th street which was right next door to the 15th Street Surf Shop and the Stuft Surfer Cafe on the boardwalk. As it turns out I started getting a lot more side jobs. I was designing and drafting right out of my house and at the same time enjoying spending more time with my wife and our daughter Chelsea. I remember the day Chuck Marvick called me and asked me "when are you coming back to work"? I told him that I had so much side work lined up at the time and that I was going to give it a try on my own. Chuck was not happy at all. In fact I remember exactly what he said next "You'll NEVER make it on your own and you will come crawling back on your hands and knees begging for your job back"!
That of course scared the hell out of me! I had a wife and child to look after. They were counting on me to provide them with a roof over their heads and food on the table. And to add to the mix, Cinde was pregnant with our second child Jasmine. I had a great job working for Chuck making $15.00 per hour which was a lot at the time. But I was working for some one else and they were making all of the money so I took a chance and went for it.
Well here it is 25 years later so I guess I made it right?
There were so many benefits of working for myself. The most important part was being able to volunteer for nine years at Newport Elementary while my daughters attended grade school there. Those are memories I would have never had working for the some one else right?
Over the last 25 years my office has designed countless room additions, remodels, custom homes, and tenant improvements. Last year was by far the busiest year yet. I didn't even have time to write a new blog post after March of 2013 and this year we are slammed again!
I want to thank ALL of my past and present customers for their business and I look forward to helping my new clients with their project no matter how small or large it may be!
In the mean time, If I can answer any questions about how to obtain a building permit, or the process of building a new home or remodeling an existing home, please feel free to contact me at 949-723-4393 or email me.