A Modern Farmhouse Styled Single Family Home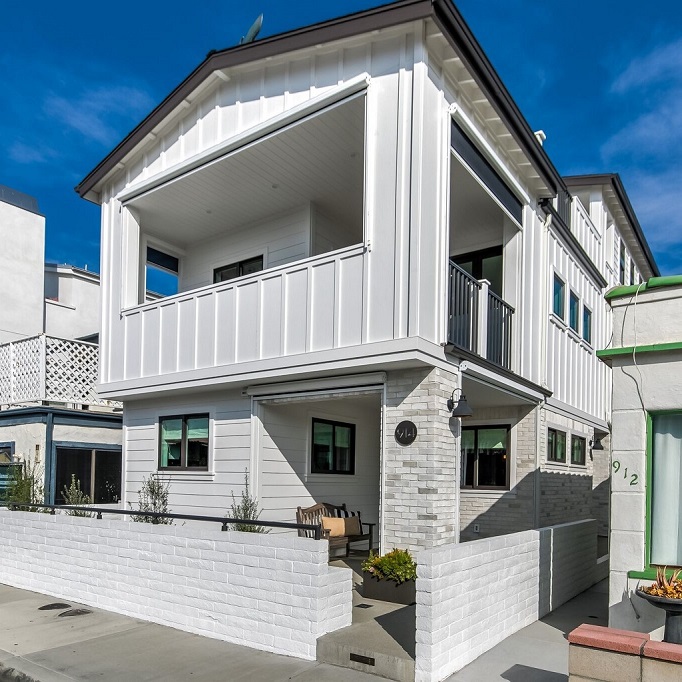 I designed this beautiful Modern Farmhouse Styled duplex for returning clients Dan & Cathy Murphy in late 2017. This project was very similar to the first project I designed for them in 2014 located at 120 38th Street in the city of Newport Beach.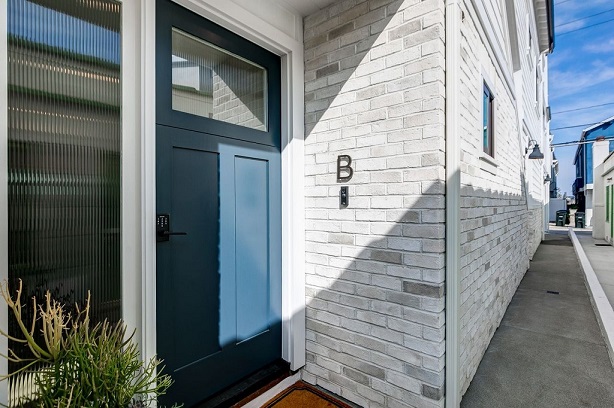 The first floor consist of a two-car garage with two carport spaces directly behind the garage. Unit B (below) is a 811 square foot one bedroom and bathroom apartment.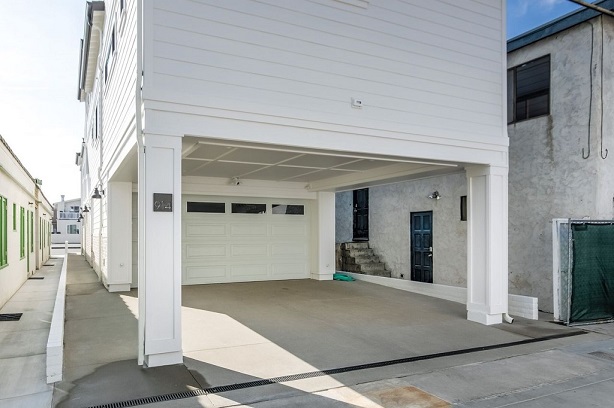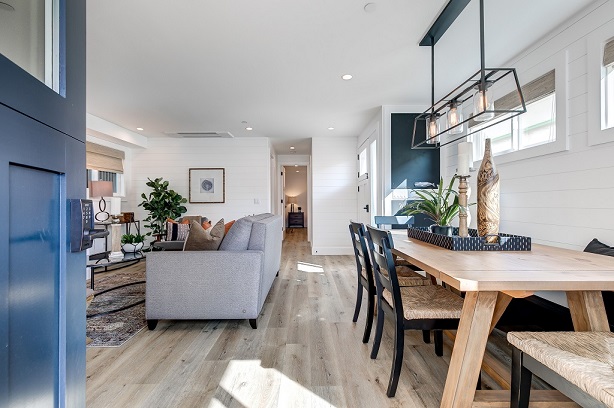 Unit B – Great Room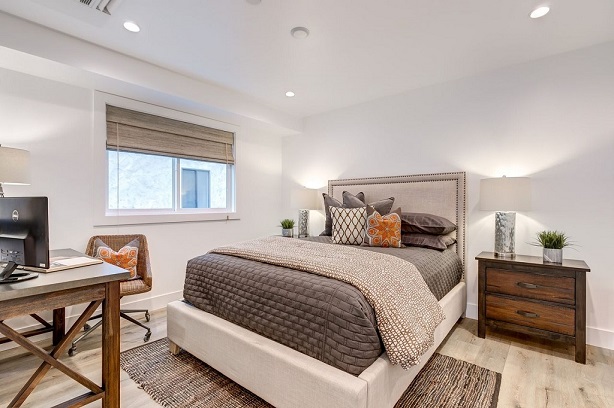 Unit B – Bedroom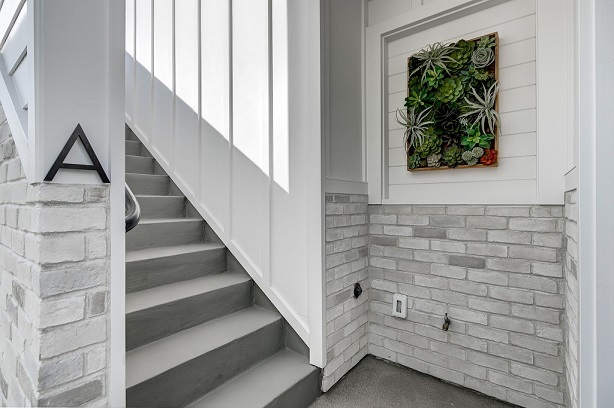 Unit A (above) – Stairs to the entry on the second floor. Beautiful Brick veneer by "Eldorado Stone LLC" – We used the "Tundra Brick" chalk dust to enhance the traditional batt and board wood siding.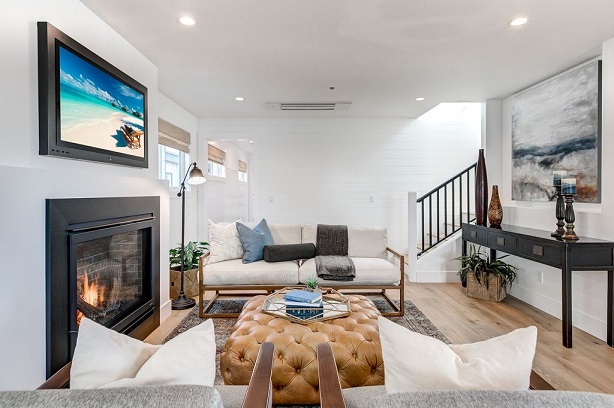 Unit A – Great Room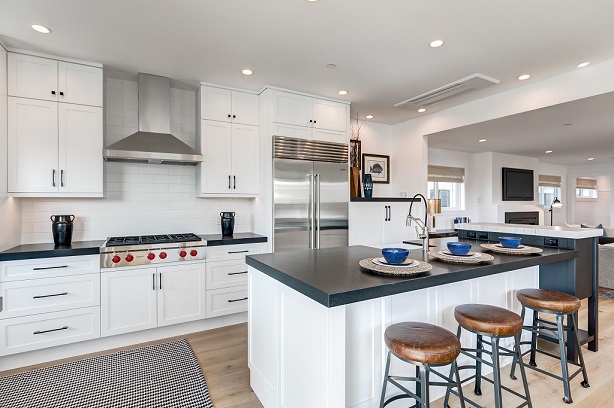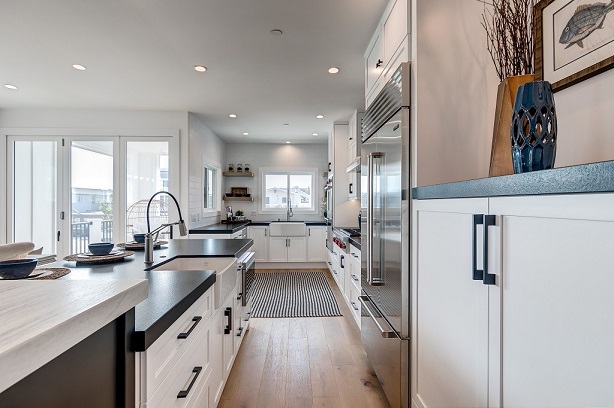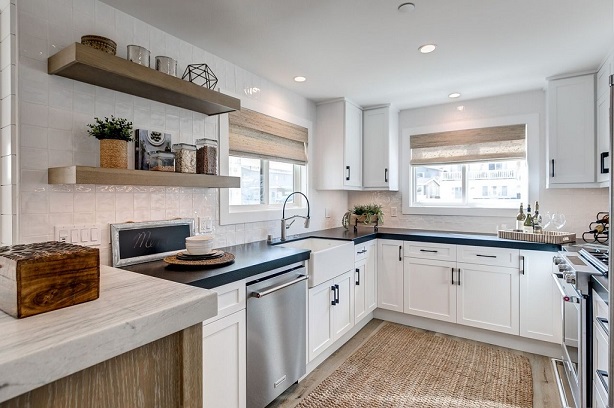 The amazing and beautiful Kitchen in Unit A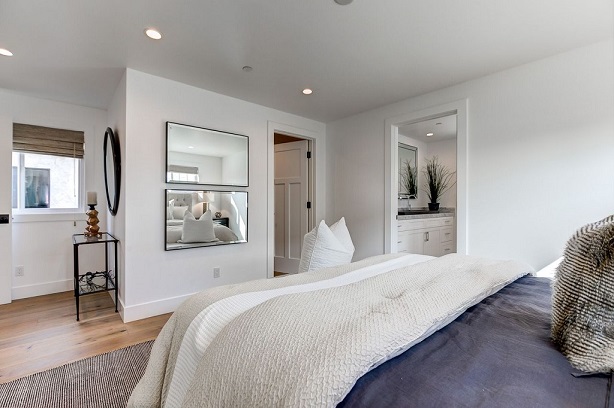 Unit A – The Master Bedroom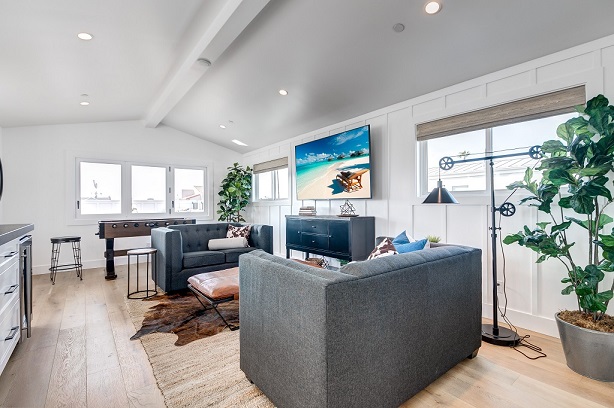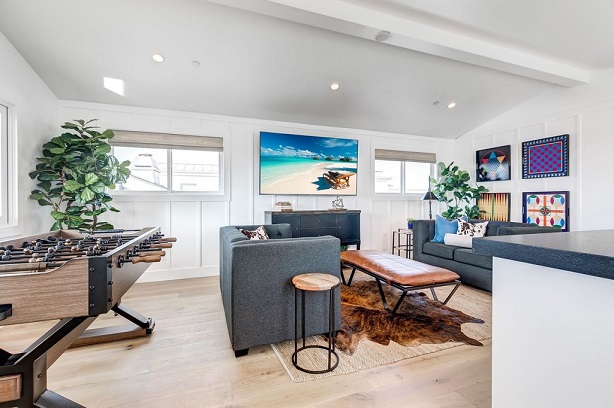 Unit A – The Media Room on the third level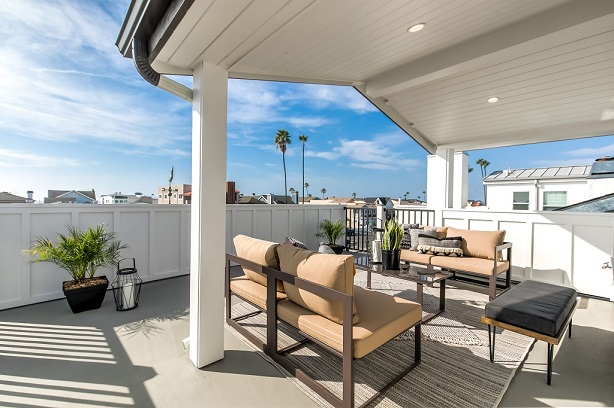 Unit A – The third floor Loggia / Roof Deck with amazing sunset views!
In the meantime, If I can answer any questions about how to obtain a building permit, or the process of building a new home or remodeling an existing home, please feel free to contact me at 949-723-4393 or email me.